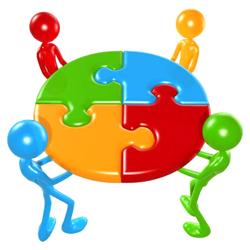 The Health District partners with various community organizations and agencies to tackle the most critical public health issues in Northern Larimer County.
The Community Impact Team (CIT) coordinates most of these partnerships for the Health District.
In collaboration with other individuals and organizations, the Community Impact Team seeks long-term solutions to some of the most challenging health issues facing our community. With the help of community partners, the Health District is working to:
Improve coordination and delivery of mental health and substance abuse services — Support from 30 local organizations has helped create fundamental changes in the way mental health and substance abuse services are provided through the Mental Health and Substance Use Alliance of Larimer County.
Improve access to healthcare services.
Increase grant funding for local health needs.
Shape public policy by providing balanced information about proposed health policy and advancing the Health District Board of Directors' positions on key issues that impact the health of district residents.
View/download a list of all current projects of the Community Impact Team.