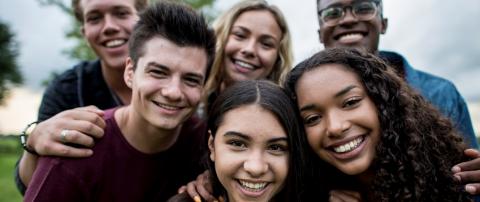 CAYAC (Child, Adolescent, and Young Adult Connections)
425 W. Mulberry St., Suite 112
Fort Collins, CO 80521
970-221-3308
Please call for an appointment.
 
If you are in crisis
We're still here to help during COVID-19
Are you feeling overwhelmed by current events? As the non-crisis COVID-19 emotional support line for Larimer County, we're here to listen. Although we are currently not taking office appointments or walk-ins due to COVID-19, our Behavioral Health Specialists are available 7 days a week by phone or videoconferencing. COVID support services are available at no charge. We're also still available to help with other mental health or substance use concerns you may have.
If you need someone to talk to, call us at 970-221-5551, 7 days a week.
If you are in crisis, please call SummitStone Crisis LIne, 970-494-4200; Colorado Crisis Services, 1-844-493-8255 (or text "TALK" to 38255), or call 911.
Answers, options and support for families and youth
When a child, teen or young adult is struggling emotionally or socially, it can be stressful and confusing for them and their families. Parents may wonder if their child's behavior is a normal phase or if substance use might be involved.
People may feel they have little understanding and support. They want answers, but don't know where to turn.
They feel alone.
The CAYAC Team at Connections is here to listen and help. We help young people and their families take the next step toward social and emotional well-being.
The CAYAC Team at Connections
CAYAC (Child, Adolescent and Young Adult Connections) is a service of the Connections program. It is a partnership of the Health District of Northern Larimer County, SummitStone Health Partners, Poudre School District and other community resources. Our goal is the early identification and treatment of mental health and substance use disorders that affect health, happiness, family and school.
How CAYAC can help
People do better when their social, emotional, mental health and/or substance use concerns are addressed early. The CAYAC team can help identify areas of concern and personally guide youth and their families to appropriate options, including support, further assessment, counseling or other treatment. We also offer support and hope from people who understand what families are going through.
Who CAYAC can help
CAYAC services are open to all Larimer County youth up through age 24, as well as their families. Others who work with youth (teachers, coaches, daycare providers) can call Connections for information, assistance, resources and guidance to support their work with youth and families.
Our services
Initial screening and assessment to help pinpoint specific issues or problems and determine the best course of action
Help navigating the complex system of care, and help connecting to treatment, resources and support
Serving as a go-between and advocate as families work with school, health-care providers and other community resources
Psychiatric and psychological services
Short-term counseling services
Education and support for patients and their families
CAYAC does not provide ongoing, long-term treatment. However, we may provide assessment and treatment on a short-term basis until an ongoing source of care is found.  We'll continue to offer support, information, care coordination and help with overcoming barriers to care for as long as needed.
Education
Our team
The CAYAC team consists of a child/adolescent clinical psychologist; child/adolescent psychiatrists; a nurse; a school liaison from Poudre School District's mental health team; navigators/care coordinators; mental health specialists; and a family support partner from SummitStone Health Partners who can offer additional guidance and support.
Our fees
We try to remove barriers to care, including cost. Some services are free, and some have sliding fees. Client assistance is available for families who qualify.
If you are in crisis
Connections and CAYAC do not provide crisis services. We are not a replacement for emergency services, urgent care or primary care. If you are experiencing a crisis, visit or call the SummitStone Walk-in Crisis Center (1217 Riverside Ave., Fort Collins; 970-494-4200) or go to your nearest emergency room. Or call 1-844-493-TALK (8255) or 911.
CAYAC partners