Executive Director's Letter – 2018 Annual Report

An "AHA!" moment is defined by Merriam-Webster as "a moment of sudden realization, inspiration, insight, recognition, or comprehension."  We've all experienced them—thoughts that struck us; things we want to remember and share. Consider some of ours:
It's true – sometimes health insurance premiums actually go down—it's SO important to check—insurance may be more affordable than you thought! Most consumers who bought their health insurance on the Connect for Health Colorado marketplace and who were eligible for financial assistance found that premiums decreased substantially between 2018 and 2019. If you are uninsured or pay for your own insurance and are having a hard time paying for it, it's a great reason to check with us.
The people of Larimer County care very much about expanding services for those suffering from the conditions of mental illness and substance use disorders. In 2018, working with the Mental Health Alliance of Larimer County, we updated a prior report and published "What Will it Take? Solutions to Mental Health Services Gaps in Larimer County." The information on gaps and solutions was incorporated into the County's plan to expand behavioral health services, and voters approved funding for the plan in November.
Updating our approach to drug and alcohol addiction is critical—and improving our success is possible! New information about the changes in the brain that addiction causes is leading our community to develop completely new approaches to preventing and effectively intervening in addictions. Imagine a world where we don't just give up when someone suffers from an addiction, but instead treat it as early, comprehensively, and effectively as other chronic diseases like cancer or heart disease.
There are too many families who have children struggling with mental health or substance use problems who don't have adequate access to timely, affordable specialty assistance. Our program called CAYAC (Child, Adolescent, and Young Adult Connections) provides psychiatric assessments and psychological testing (along with other services to help families connect to the right type of care) for children and youth with serious issues who can't get seen elsewhere. We find that it's tough to meet the high demand, but we're making great progress.
Communities that focus on a goal together can make amazing changes! On the other end of life, we help people make their end-of-life health-care wishes (advance directives) known and recorded before a crisis arises. In Estes Park, so many people decided to focus on helping to increase the filing of advance directives that, working collaborative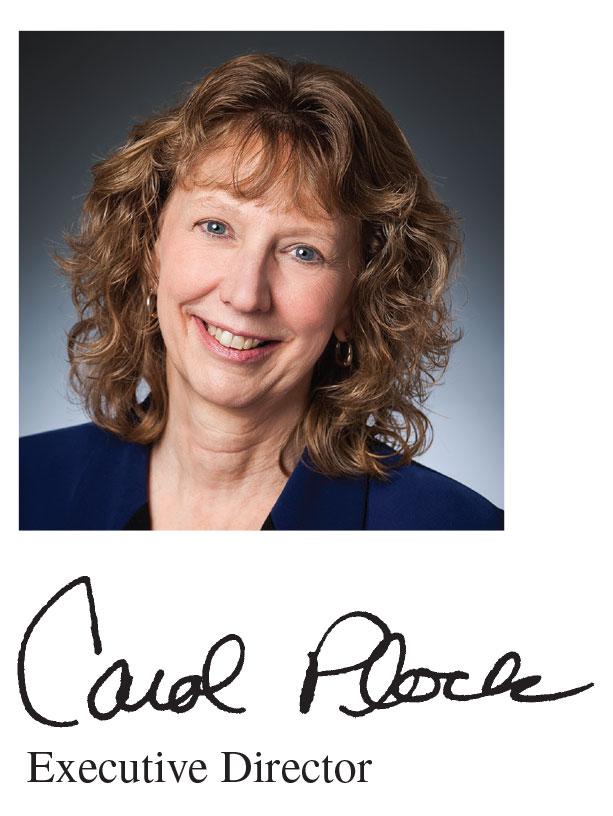 ly, they surprised everyone—the number of adults with Estes Park primary care providers who had advance directives completed and on file increased from 2% to 34%!
In health care, change surrounds us constantly, and you never know what sort of "AHA" moment might be around the corner. The exciting thing is that we live in a community where so many people care, and people from all walks of life are working in partnership to continuously make improvements!