Health insurance enrollment assistance offered
March 25th, 2020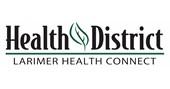 Larimer Health Connect is providing free health coverage enrollment assistance to Larimer County residents who have lost their health insurance or have a change in household income due to loss of employment.
Larimer Heath Connect can help people sign up for coverage from Health First Colorado (Medicaid), Child Health Plan Plus (CHP+), or a private health plan from the Connect for Health Colorado marketplace that offers financial assistance to qualifying families and individuals.
Larimer Health Connect is a program of the Health District of Northern Larimer County.
Individuals who lose their health insurance have 60 days during which they can enroll in a private marketplace plan from Connect for Health Colorado. The State of Colorado also is currently offering a Special Enrollment Period for marketplace health plans to all uninsured individuals and families until April 30. Open enrollment usually happens only in the fall.
People can enroll in Medicaid or CHP+ year-round.
Assistance from Larimer Health Connect is provided by phone or online meeting, with some in-person appointments available for those without access to a computer or internet service.  Due to COVID-19, no walk-in appointments are being accepted. To schedule an appointment, call Larimer Health Connect at 970-472-0444.
The Health District also is continuing to provide prescription assistance services by phone. The service helps residents of northern Larimer County  who lack prescription drug coverage get their medications free or at low cost. For more information, call Prescription Assistance at 970-416-6519.
The Health District of Northern Larimer County is a public agency that provides dental, mental health, preventive health, and advance care planning services to residents of northern Larimer County, in addition to connecting people to more affordable health insurance and prescription options.