Free suicide prevention training May 9
May 2nd, 2019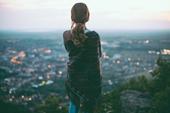 Connections will offer a free, one-hour evening training on how to help prevent a suicide by someone you know Thursday, May 9, 5:30-6:30 p.m.
Called QPR Training, this hour-long program teaches participants how to question people about suicide, persuade them to accept professional help, and refer them to community resources.
The training will take place at the Health District offices, 120 Bristlecone Drive, Fort Collins.
There is no cost, but registration is required. For more information or to register, please contact Emily Leetham at eleetham@healthdistrict.org or 970-530-2883. Light snacks will be provided.
Click here for more information and to see list of other upcoming QPR trainings.