Free cholesterol tests in September
September 4th, 2019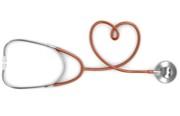 The Health District is offering free cholesterol tests to district residents during September. The cost is ordinarily $15.
The test includes results for total cholesterol, LDL, HDL, triglycerides and blood glucose, as well as a blood-pressure check and interpretation of test results by a registered nurse. The entire process takes 25 minutes. Appointments are required.
A complete list of screening dates and locations is available at healthdistrict.org/heart or by calling the Health District at 970-224-5209.
The Health District encompasses the northern two-thirds of Larimer County and includes the cities of Fort Collins, Timnath, Laporte, Wellington and Red Feather Lakes.