Expanded phone hours for COVID-19 emotional support
April 17th, 2020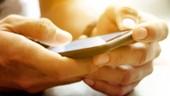 Feeling anxious, stressed, frustrated, or overwhelmed because of COVID-19? There are now expanded hours for free emotional support services by phone.
Help is available 24 hours, seven days a week, for Larimer County residents who need support, resources, or just someone to talk to. The phone number is 970-221-5551. Mental health professionals from Connections provide support by phone or videoconference, as needed, 8 a.m. - 8 p.m., with staff from SummitStone Health Partners providing assistance overnight.
Connections is a program of the Health District of Northern Larimer County.
Anyone in crisis should call the SummitStone Crisis Center at 970-494-4200, ext. 4, text TALK to 38255, or call 911.
Additional resources are available from the Mental Health and Substance Use Alliance of Larimer County.
Connections also is still able to provide answers, options, and support for other mental health and substance use issues unrelated to COVID-19.
05-06-20 - Edited to reflect the fact that live phone coverage is available 24 hours a day.