ADHD parent education workshop offered
October 26th, 2018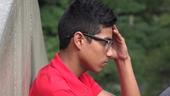 The Health District is offering a three-part education workshop series on attention-deficit/hyperactivity disorder (ADHD) for parents with children ages 6-13, beginning Wednesday, Nov. 7.
The workshop is intended to provide education, guidance, and concrete strategies for parenting a child with ADHD. Each session is one-hour. Attending all sessions is recommended.
Workshops will be held Nov. 7, 14 and 28, noon to 1 p.m., at the offices of the Child, Adolescent, and Young Adult Connections (CAYAC) service, 1302 S. Shields St., Suites A1-2.
Cost is $20 per family for the entire three-part series. Cash, check, or credit card will be accepted at the time of the first workshop.
Every family attending will receive a copy of the parenting strategies book "Mindful Parenting for ADHD," by Mark Bertin. Lunch will be provided.
Participants attending the workshop will learn:
An overview of the brain science behind ADHD and how to use that information to inform parenting style
How to assess for and build on your child's strengths in light of their challenges as a child with ADHD
Parent strategies for addressing unwanted behavior or acting out at home
How to support your child living up to their fullest potential
How to address social and interpersonal difficulties your child may be having due to ADHD
How to support your child in achieving academically
How to work with the school to ensure your child is getting the supports (if any) they need
Spots are limited. Contact the CAYAC program care coordinator, Ana Pasini (apasini@healthdistrict.org), to reserve your spot. Please indicate if you have any dietary restrictions. For questions about the ADHA workshop, contact the CAYAC program at 970-530-2842, or email Ana Pasini.
The Child, Adolescent, and Young Adult Connections (CAYAC) service helps young people (ages 0-24) and their families with the early identification, assessment/testing, and treatment of mental health and substance use concerns, and works closely with schools through a school liaison.
A partnership of the Health District and SummitStone Health Partners, Connections offers answers, options, and support to individuals and families looking for help with mental health or substance use concerns, such as depression, anxiety, and drug or alcohol use. Services include needs assessment, information and referral, assistance with coordinating and navigating care, brief therapy, and connection to reduced-cost counseling.