Rethinking Addiction community learning session May 16
May 9th, 2018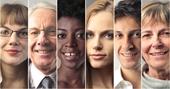 Is addiction a brain disease? Does treatment for substance use work? What is the gold standard for addiction treatment, and why is it available to so few in the community?
Hear the answers to these and other questions at "Rethinking Addiction: Using Science to Build an Ecosystem of Treatment and Recovery," a free presentation celebrating Mental Health Month Wednesday, May 16, 7-8:30 p.m., at the Lincoln Center, Magnolia Theater, 417 W. Magnolia St., Fort Collins.
This exploration of the past, present, and future thinking about addiction and treatment in the community will feature a presentation by national addiction, pain, and emergency medicine specialist R. Corey Waller, Chair of the Legislative Advocacy Committee for the American Society of Addiction Medicine.
Joining Dr. Waller will be a local panel of experts including Carol Plock, Health District of Northern Larimer County; Austin Bailey, UCHealth; Fred Garcia, SummitStone Health Partners; Gary Darling, Criminal Justice Services, Larimer County; Doyle Forrestal, Colorado Behavioral Health Council; and Gabriella R., who will share her experience in long-term recovery.
This event is free, but seating is limited and registration is required. Light snacks will be provided before the event. For more information about the event, contact Wendy Grogan at wgrogan@healthdistrict.org or 970-530-2738.