Tobacco use in our community
Adult cigarette smoking rates continue to decline
Smoking tobacco can cause cancer, heart disease, stroke, lung diseases, type 2 diabetes, and other pulmonary and cardiac diseases. It is the leading cause of preventable disease, disability, and death in the United States (Centers for Disease Control and Prevention). Overall, tobacco use causes more than 7 million deaths per year worldwide and is responsible for more than 480,000 deaths per year in the United States.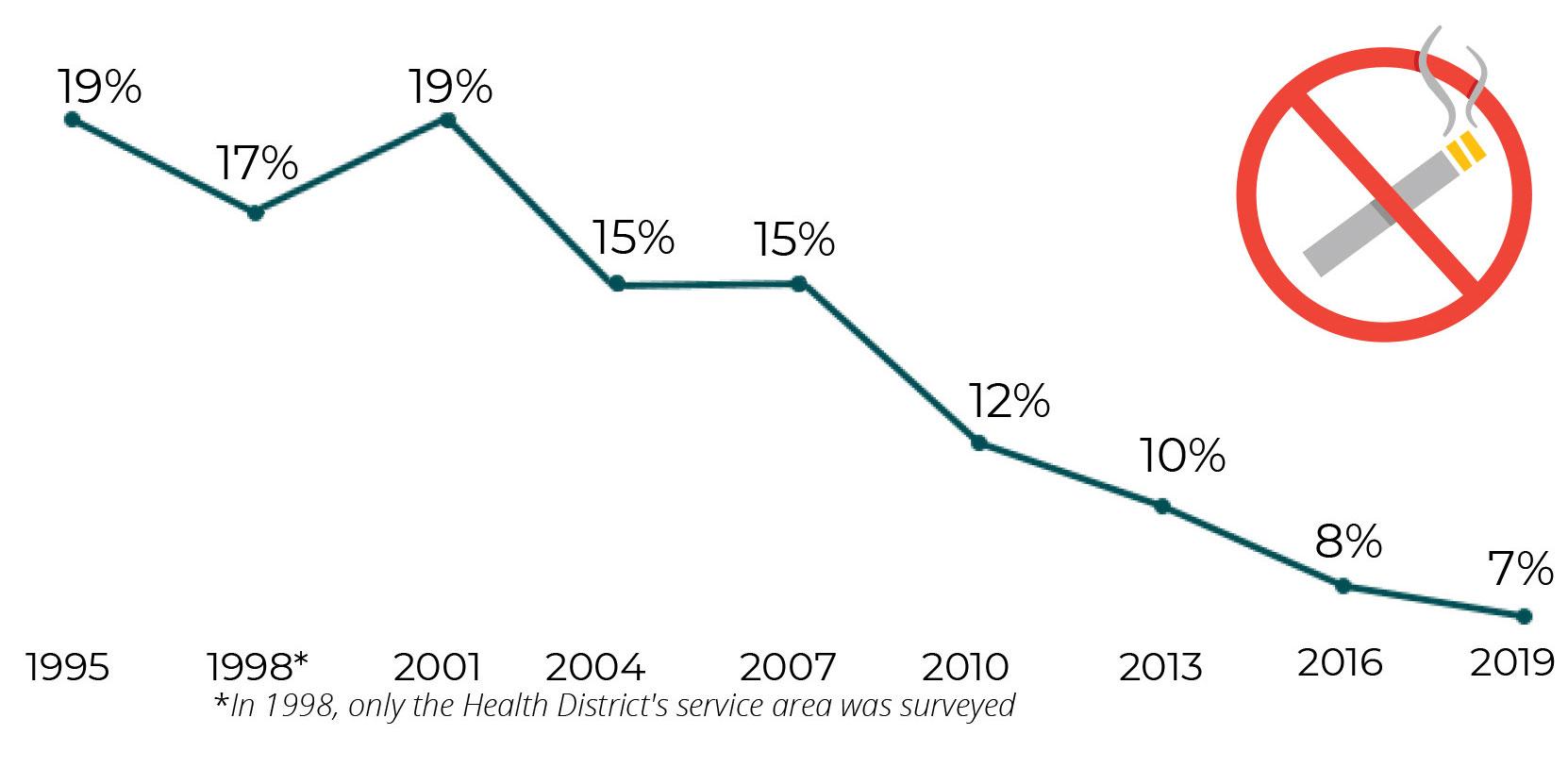 Adult Cigarette Use Is Decreasing
The Heath District has been asking local residents about their tobacco use since 1995, when it conducted its first Community Health Survey. The percentage of adults who currently smoke (defined as any cigarette use in the past 30 days) has been steadily decreasing since 1995, and in 2019, only 7% of Larimer County residents reported that they currently smoke cigarettes.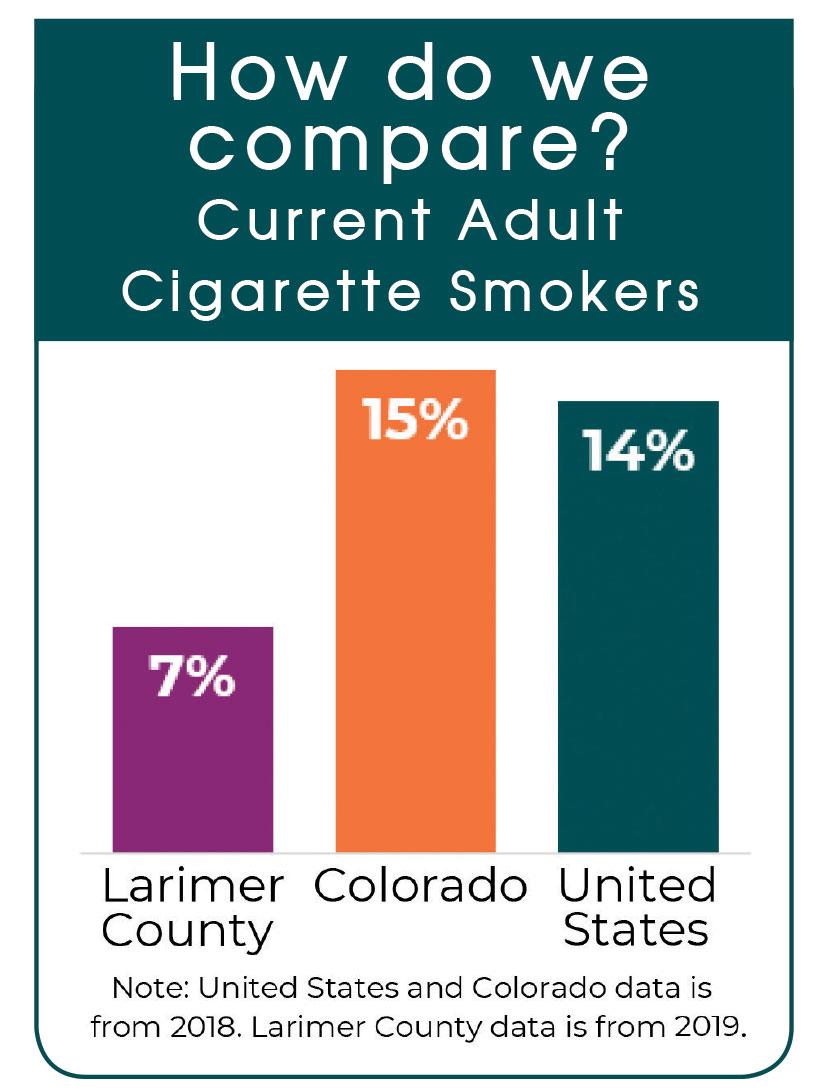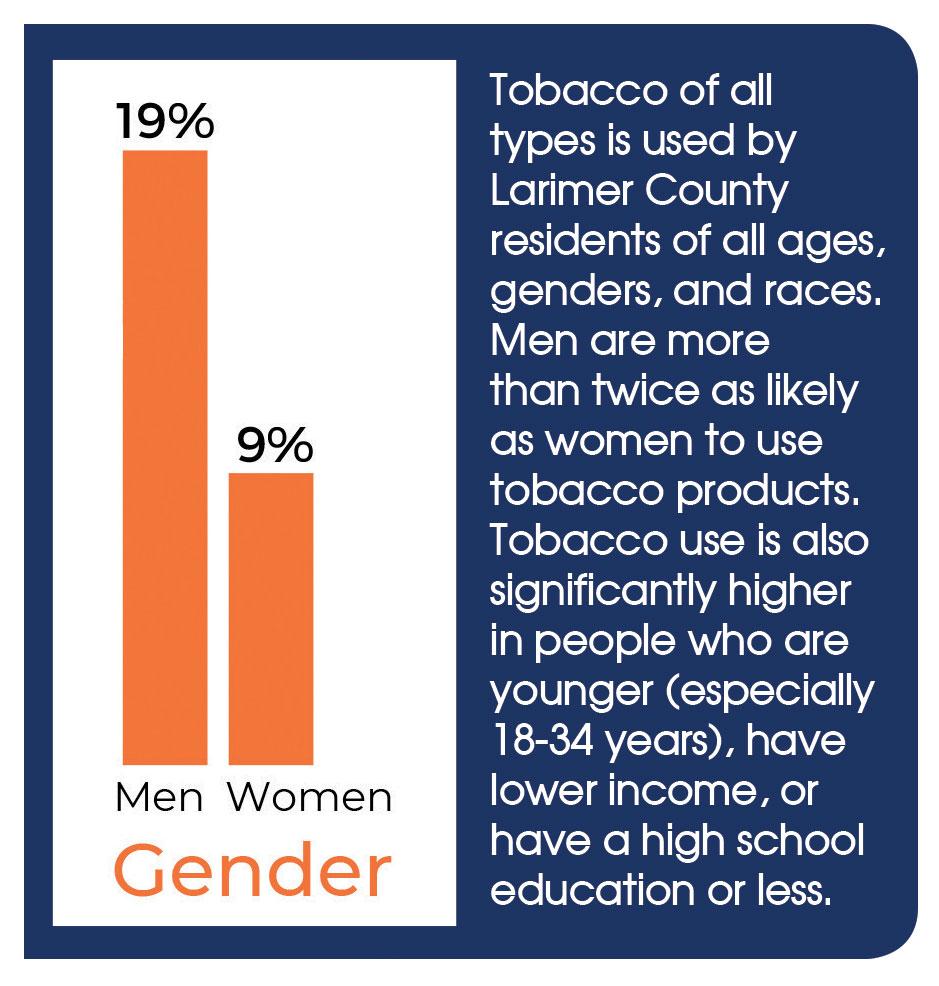 E-Cigarette Use in Larimer County
While only 5% of Larimer County adults report current use of electronic cigarettes, youth e-cigarette use is of major concern both locally and nationally. According to data from the Healthy Kids Colorado Survey, 26% of high school students currently use e-cigarettes and close to half (46%) have ever tried these products. Under Colorado law, the legal age to purchase and use tobacco—or any nicotine products—is 21 years old. Penalties for knowingly selling or giving tobacco products to anyone under that age include fines and potential jail time.

Trying to quit tobacco?
The Health District's Quit Tobacco Program can help you quit successfully with in-person or virtual appointments and free nicotine replacement therapy (patches, gum, or lozenges). Call 970-224-5209 or visit us online at healthdistrict.org/quitsmoking.
Find more info on local tobacco use and other health topics from the 2019 Community Health Survey at healthdistrict.org/2019-community-health-assessment.