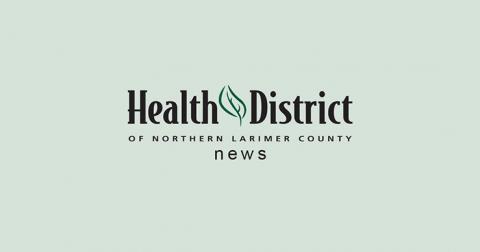 Local survey finds health declines
Respondents to the Health District of Northern Larimer County's 10th triennial Community Health Survey report poorer physical health, declines in mental health, and barriers to health care access among other themes.
The survey was mailed out to randomly selected residences in Larimer County, and 2,700 were filled out online or completed by mail between April 15 and July 15 of this year.
In the 2022 survey, residents reported lower overall health status, and more days in the past month (four days) when their physical health was poor and impacted their ability to do usual activities like self-care, work, and recreation.
Compared to survey results in 2019, more people reported experiencing current mental health disorders and more had been told by a provider that they have a mental health disorder (such as depression and/or anxiety). For example, respondents reported record levels of days in the past month where their mental health was not good (four in 2019, five in 2022).
The highest reports of mental health disorders, stress, considering suicide, and poor mental health were among younger adults, age 18-34. Younger adults reported twice as many days in the past month with poor mental health than those age 35 or older, and nearly three times as many days in the past month where poor mental health limited their ability to do usual activities.
Alcohol use is down slightly, but more people report using cannabis (marijuana) products and using them more often. Daily cannabis users increased from 28 percent in 2019 to 35 percent in 2022. The average number of days used per month almost doubled, from 9 days to 17 days. In terms of alcohol use, residents who usually have at least one drink per week are having fewer drinks—around four—compared to around six per week in earlier surveys.
Health care access continues to be an issue in Larimer County. Eleven percent of adults rated their access to care whenever they needed it as fair or poor. One in five young adults and one in four from lower income households noted fair or poor access to care. More than one in five adults (21 percent) who may have needed to see a doctor or a specialist in the past two years went without because they felt they could not afford it.
Just like regular routine visits with your primary care provider, the Community Health Survey is our community's periodic physical exam, explains Dr. James Stewart, Health District medical director. "It is an opportunity to assess health, highlight areas for improvement, and focus on how well we are doing with prevention and health promotion. The data suggest some serious and concerning backsliding in important health indicators for our community. The Community Health Survey helps us know where to focus our efforts as a community to help get us back on track."
For more information on the 2022 survey findings, contact Health District Evaluation Coordinator Sue Hewitt at shewitt@healthdistrict.org or 970-530-2750.