Lean on local help during pandemic
By Julie Estlick
Northern Colorado is no stranger to disasters. In recent years, communities in our corner of the state have recovered from some of the most devastating fires and catastrophic floods in Colorado thanks to government, private businesses, nonprofits, and residents working together.
As the wide-reaching impacts of the 2020 coronavirus pandemic continue into the fall months, efforts are underway to connect residents and business owners to the many resources available in Larimer County.
"We're ahead of the curve after being hit with natural disasters," says Laura Levy, manager of the Larimer Recovery Collaborative, a regional group of partners focused on COVID-19 recovery. "We've dealt with hard events and one thing this region really knows how to do is collaborate."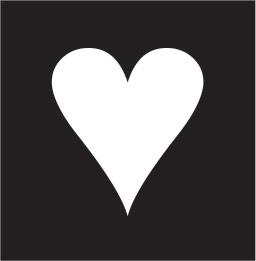 Rather than repairing homes and rebuilding infrastructure, the current crisis requires economic relief for struggling families and businesses. In recent months, 11,000 people in Larimer County were lost from the workforce due to job loss, early retirement, relocation, or quitting to stay home and help kids with remote learning. "People lose some or all of their income and they can't pay their rent or mortgage—we've seen many people seeking assistance for housing costs so they can stay in their home," Levy says.
Meanwhile, businesses are juggling layoffs, less volume, and maintaining safe boundaries and procedures for their employees and customers as they try to retool to stay in business.
Millions of dollars in funding from the city, county, and federal government have bolstered community organizations' efforts to provide
assistance with rent, senior services, housing, food security, and child care, as well as support for local businesses, according to Laura Walker, director of Human and Economic Health Services for Larimer County.
The website NoCoRecovers.com was created to help local small businesses locate potential funding sources and includes a resource hub, updates on grants, and a hotline.
The message is clear: You don't have to go through this alone.
"We need to make sure people are OK asking for help," Levy says. "There are those who aren't used to needing assistance and it may hurt their pride. Remember: COVID-19 hit everyone! Please get help if you need it, before it becomes a bigger crisis."
LOCAL RESOURCES
 
ESSENTIAL NEEDS
Larimer Recovery Collaborative – Available resources across the county to assist those impacted by the COVID-19 pandemic. larimerrecovers.org, follow social media channels for updates on Facebook and Twitter @larimerrecovers.

Larimer County Human Services – Food and childcare assistance, health insurance for families with lower incomes, resources for seniors, child and adult protection. larimer.org/humanservices/larimer-county-human-services-covid-19-updates | 970-498-6300

United Way of Larimer County – uwaylc.org/Get-Help | Call 211 (non-emergency assistance)

HOUSING AND EVICTION PREVENTION
Neighbor to Neighbor – Offers rental assistance to avoid eviction, help preventing foreclosure, home shares, affordable apartment searches, and assistance with security deposits or first month's rent. n2n.org | 970-484-7498
 
Colorado Legal Services – Statewide Legal Aid program. Provides free legal services in civil cases to indigent clients. coloradolegalservices.org | 211 W. Magnolia St., Fort Collins | 970-493-2891. Call for walk-in hours.
MENTAL HEALTH AND SUBSTANCE USE
Connections – Connections staff, in partnership with SummitStone Health Partners and Colorado Spirit, provides 24/7 emotional support at 970-221-5551, option 3. COVID support services offered at no cost.

The Child, Adolescent, and Young Adult Connections (CAYAC) program – Offers early identification and treatment of mental health and substance use disorders that affect health, happiness, family, and school. Services are open to all Larimer County youth up to age 24, as well as their families.
healthdistrict.org/cayac | 970-221-5551

SummitStone Health Partners – Mental Health Urgent Care center and 24/7 Mobile Response for in-person and virtual crisis services throughout Larimer County. Crisis line 970-494-4200, ext. 4 or text TALK to 38255

FOOD
Food Bank for Larimer County – Multiple pick-up points throughout the region including mobile food banks. foodbanklarimer.org (website also lists other community partners that provide healthy food and hot meals) | 970-493-4477
CHILDCARE / REMOTE LEARNING HELP

Early Childhood Council of Larimer County – Find childcare, preschool, and school-age programs in your community. larimerchildcare.org/families

Boys and Girls Clubs of Larimer County – Remote learning space and support, full-day, half-day, before and after-school care. Multiple locations.
begreatlarimer.org/local-clubs | 970-223-1709

Cultural Enrichment Center of Fort Collins – Addressing the cultural, academic, career, and social needs of middle school and high school African American
students in Fort Collins. datworknow.com | 970-342-5292

Colorado Office of Early Childhood – Resources for families of young children navigating learning, nutrition, and emotional health during the pandemic.
larimer.org/sites/default/files/uploads/2020/2020.4.28_resourceroundup.pdf

CAREGIVER SUPPORT
Respite Care – Day, overnight, and weekend care for children and teens with development disabilities in Larimer County. respitecareinc.org | 970-207-9435

Alzheimer's Association of Colorado – Caregiver support groups; ALZConnected online community for people living with Alzheimer's, caregivers, family, and friends. alz.org | Northern Colorado Region office 970-472-9798; 24/7 Helpline 1-800-272-3900

EMPLOYMENT / BUSINESS
Larimer County Economic and Workforce Development (LCEWD) – Hosts 30-minute Zoom events every Wednesday for laid off/furloughed employees and for employers, covering unemployment insurance, health-care options, job search support, and more. larimer.org/ewd/resources-workers-and-job-seekers-impacted-covid-19 | 970-498-6600


NoCoRecovers.com – Up-to-date information on potential funding resources available to support the business community of northern Colorado.