Driving habits in our community
Survey shows increase in dangerous practices
It's a well-known fact that impaired driving and distracted driving can have deadly consequences.
Staying sober and focused when you are behind the wheel is the best way to ensure the safety of everyone on our streets, says Fort Collins Police Chief Jeff Swoboda. "Crashes due to distracted driving can cause serious injury and death, and it happens very quickly. And any form of impairment, whether due to alcohol consumption or drug use, can reduce someone's ability to safely navigate roadways and unexpected situations."
For more than two decades, the Health District has used its triennial Community Health Survey to ask adults in Larimer County about their health-related behaviors. That includes questions about drinking and driving and people's use of technology while driving.
Some responses from the 2019 Community Health Survey are contained in a new Driving Habits fact sheet available for download at healthdistrict.org/sites/default/files/driving-habits-fact-sheet-2019chs.pdf.
Technology use and driving
A concerning practice that has led to tragic accidents on our roadways is distracted driving, which is any activity that takes the driver's attention away from the road, including eating, drinking, using a cell phone, or even adjusting the sound or navigation system.
The 2019 Community Health Survey asked about technology use and driving. Talking on the phone was by far the most common activity. Nearly half of respondents said that they "always or almost always" (13 percent) or "sometimes" (33 percent) made or received phone calls while driving. [While not part of the survey, drivers under 18 years old are prohibited from using a phone.] Adult drivers also reported engaging in illegal and dangerous activities involving technology as noted in the chart below.
Drinking and driving
In 2019, 27 percent of driving deaths in Colorado involved alcohol, compared to the national average of 28 percent, according to the National Highway Traffic Safety Administration. Locally, Larimer County had the second highest number of people in the state killed in alcohol-related crashes, with 119 deaths in 101 fatal accidents (ranked 8th for rate of deaths compared to other Colorado counties).
After a steady 15-year decline, the percentage of Larimer County residents who reported driving after having two or more drinks one or more times in the preceding month also more than doubled from 2016 to 2019.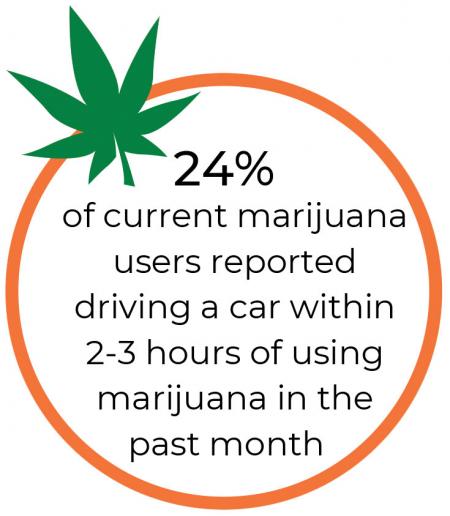 93% of Larimer County adults always wear a seat belt while riding in or driving a car, up from 89% in 2016. The national rate was 91% in 2019 (National Highway Traffic Safety Administration)
Need a Ride?
There are many transportation alternatives available in our community. The No DUI Larimer County coalition's campaign, "Make the Call" for a sober lift home, offers $10 off a zTrip ride every month to anyone who texts #NoDUI to 970-224-2222. Find out more at noduilarimer.org and on social media @noduilarimer.
More health data available
Interested in learning about other local health topics? Fact sheets from the 2019 Community Health Survey are also available for mental health, oral health, tobacco, and marijuana. Visit healthdistrict.org/2019-community-health-assessment.