Heart Health Promotion
IMPORTANT NOTICE
Due to COVID-19, cholesterol and blood pressure clinics are suspended until further notice. This will allow us to best protect the health and safety of patients, staff, and vulnerable community members. Thank you for your understanding. See below for our new telehealth service to improve your blood pressure.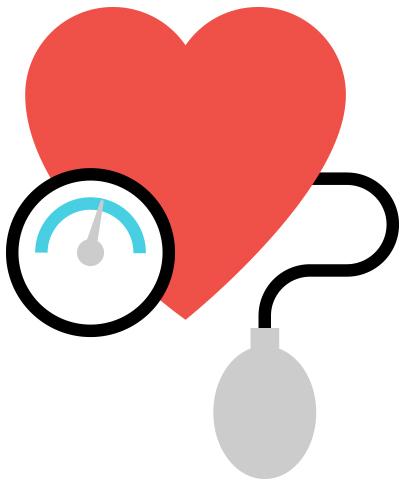 Improving Blood Pressure Program
The Health District is offering a free service to our clients who want to improve their blood pressure!
In our no-cost telephone or telehealth sessions, our Heart Health Promotion registered nurses will help you take steps to improve your health.
High blood pressure is a common, dangerous, and controllable condition. It affects over 46% of American adults, yet only about half of these 78 million people with hypertension have the condition under control.
Uncontrolled hypertension can lead to heart attack, stroke, heart failure, kidney disease, and even dementia—but these are often preventable when safe blood pressure levels are achieved and maintained. (Million Hearts.HHS.gov)
High blood pressure can be improved by medications, a healthy lifestyle, and an effective partnership with a health-care provider to identify and address challenges in blood pressure control.
Work with a nurse to:
Learn about blood pressure basics
Begin to monitor and record your blood pressure at home
Learn about blood pressure medications
Gain confidence in measuring your blood pressure and share your record with your health-care provider
Prepare for effective discussions with your provider about your blood pressure and treatment options
Learn about heart-healthy nutrition and physical activity
Interested?  Have a conversation with Cheri or Julie, the Health District nurses, to learn more and sign up!  970-530-2762