Questions about the COVID-19 vaccine?
You may have questions about the COVID-19 vaccine. Or you may have concerns.
That's okay. We understand.
Health District vaccine providers are available to answer your questions. Anyone can come to one of our Wednesday vaccination clinics and chat one-on-one with a nurse or physician about the COVID-19 vaccine. No appointment is required during regular clinic hours, Wednesdays 2 p.m. - 6 p.m. through August (subject to vaccine availability).
Or call the Health District vaccine line at 970-221-7144, Mondays, 9 a.m.-noon, or Wednesdays, 1 p.m.6 p.m. You may leave a message at other times, and we'll return your call.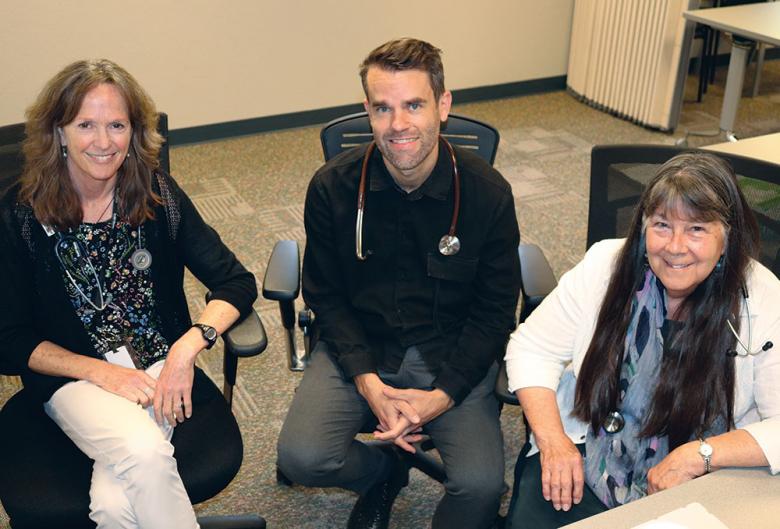 Pictured (L to R) are Julie Abramoff, RN, James Stewart, DO (and Health District Medical Director), and Cheri Nichols, RN