Boost your pandemic protection
by Julie Estlick
Health is often on our minds as we start the new year. In 2022, that means considering the latest COVID-19 variants and the best ways to protect ourselves and our loved ones. For some that means a booster shot when it's time. (If you haven't yet gotten your primary vaccine series, jump to Why Now? on page 6.)

The Centers for Disease Control and Prevention (CDC) recommends booster shots for anyone aged 16 or older. (If you are moderately or severely immunocompromised, talk to your doctor first.) Although the first coronavirus vaccines people got were highly effective at producing antibodies to fight against COVID-19, at a certain point protection starts to diminish, explains Dr. Paul Mayer, medical officer for the Larimer County Department of Health and Environment. A booster shot aids in further 'boosting' the antibodies in the immune system. Early evidence also suggests a booster provides the best protection against the new Omicron variant.
"The first vaccine primes your immune system to make antibody producing cells," he says. "If you re-challenge the immune system, it produces a larger response."
In Colorado, you are eligible for a booster shot if you are 16 years or older and were fully vaccinated with a Pfizer vaccine series more than 6 months ago, or older than 18 and received the Moderna shots more than 6 months ago. If you got the single Johnson & Johnson (J&J) shot more than 2 months ago, you are also eligible. (These requirements are as of December 27, so check covid19.colorado.gov/vaccine for any updates.)
It's important to note that adults can choose any kind of booster regardless of what they got in the past. The CDC recommends that any of the available approved vaccines for COVID-19 can be given as a booster (except for 16 and 17 year olds, who are currently approved only for Pfizer shots). However, several studies have shown that mRNA booster vaccines—Pfizer and Moderna are the ones authorized for use in the U.S.—are more effective than the J&J booster, even if you received the J&J shot as your primary vaccination, Mayer points out. Also, in December the CDC recommended adults receive an mRNA vaccine over J&J due to concerns over rare side effects with J&J.
Mixing and matching vaccines
Medical providers report getting lots of questions about boosters. In particular, whether patients should stick with the same brand of vaccine or mix and match their primary vaccine and booster from different manufacturers.
It is really a personal preference, says Mayer, also a primary care doctor practicing at Columbine Health Systems. "If you got the Pfizer series and you know that in your immune system it did fine, then get that booster. The important thing is to get it as soon as you are eligible, so if the Moderna booster is the one available instead, do that."
No matter which booster you choose, be prepared for a possible reaction. Common side effects are headache, fatigue, muscle aches, and swollen lymph nodes, among others. Two-thirds of people who get a COVID-19 vaccine will have some side effects, but the side effects usually resolve within a day or two. That is preferable to getting COVID and potentially suffering worse symptoms, and for much longer, Mayer notes.
Why now?
As we have seen with the Delta variant, and now with Omicron, the virus tends to mutate to forms that are more transmissible with higher viral loads. "The process of mutation is part of the natural process and will continue," Mayer says. "Our best defense at this point remains vaccination and boosters. Some of the newly approved medicines offer hope as well, though supplies are going to be limited for some months."
The unfortunate reality is that someone who is vaccinated can still get and spread COVID, but you are at a much lower risk of a poor outcome if you experience a breakthrough case. "The vaccine is very effective at preventing hospitalization and death from COVID—it's 90 percent protective that you won't die of COVID," Mayer says. "No vaccines are perfect. Sadly there are some breakthrough cases, but overall you are way better off getting the vaccine."
Locally, a very small fraction of patients treated for serious COVID-19-related illness at area UCHealth hospitals around Thanksgiving were fully vaccinated, according to Ryan Rohman, chief operating officer of UCHealth Poudre Valley Hospital and UCHealth Medical Center of the Rockies. "Across Colorado, more than 80 percent of adults are vaccinated against coronavirus (as of late December), but inside our hospitals we're seeing the other 20 percent who are unvaccinated making up the majority of our patients suffering from COVID-19."
Since the effectiveness of the vaccines wane over time, "we recommend getting a booster dose to get back to highly protective levels and prevent severe illness and hospitalizations amongst most people," Rohman says.
A booster not only protects those who have been vaccinated, but it can also add to the immunity generated from natural infection. That's because protection for those who have already had COVID can wane over time, and while studies are still being done to determine how long natural immunity typically lasts, even one vaccine shot can offer additional assurance that you are less likely to get severe COVID. And natural immunity does not appear to be very effective against the fast-spreading Omicron variant.
Another good reason for everyone to get a booster: It's no longer older adults with less robust immune systems filling up our ICUs. The average age of a COVID patient in Colorado hospitals is in their 50s as of mid-November. Yes, the parents of kids in school are the ones showing up at the hospital now, which can be traumatic for families.
For Rohman and his exhausted staff, the human toll of the virus is all too real. "A year ago when the very first doses of the COVID-19 vaccine in the state of Colorado were administered to health-care workers at UCHealth Poudre Valley Hospital, we couldn't wait to get the vaccine out to everyone and put an end to the pandemic. It was like we could see a light at the end of the tunnel … but here we are, still fighting. Still seeing very sick patients in our hospitals who never thought they'd get this disease or that it would be this bad."
However, he has hope that with broader access and eligibility to vaccines and boosters, highly effective treatment options, and continued precautions like masking, distancing, and testing, there will be fewer hospitalizations and deaths.
"Simply put: Vaccines, including boosters, are our No. 1 defense in the fight against COVID-19, and our best tool to keep people out of the hospital."
Prompt COVID-19 testing and treatment can save lives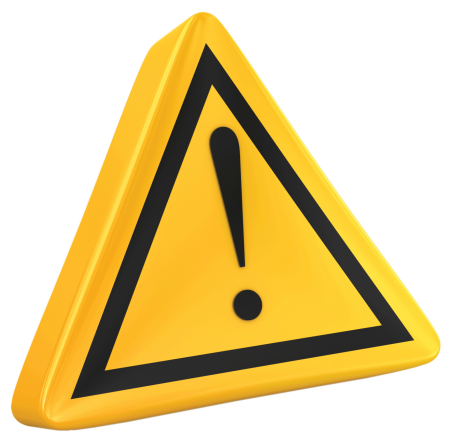 Several of the 61 people who died from COVID-19 in Larimer County hospitals during November might have lived if they'd sought treatment earlier. For that reason, county health officials are urging anyone with COVID-19 symptoms to get tested promptly, and if positive, ask their health-care provider about treatment. When given early, some treatments can prevent serious illness and a hospital stay. More information can be found at larimer.org/covidtreatment.
Free drive-through COVID-19 testing
Monday-Friday, 8 a.m.-6 p.m.; no appointment required but pre-registration is suggested.
FORT COLLINS – Timberline Church, 2908 S. Timberline Rd.
Register at https://mako.exchange/scheduler/registration/?location=6056
LOVELAND – Foundations Church, 1380 N. Denver Ave.
Register at https://mako.exchange/scheduler/registration/?location=6057