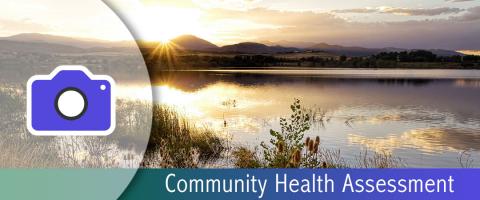 A Snapshot of Our Community's Health
"Timely, reliable, local, and actionable data should be made accessible to communities across the country."
~ Public Health 3.0
Every three years, the Health District collects information about the health-care needs of our community through a Community Health Assessment (CHA). This includes the Community Health Survey and Community Discussion Groups. We use this information to plan our programs and services. We also share the data with other organizations working to improve the health of local residents.
The impact of reliable, local data
Local public health data helps communities celebrate their successes and address their challenges. Here are some examples of why data is important to Larimer County:
| | |
| --- | --- |
| | The Health District and the Larimer County Department of Health and Environment use data to determine their public health priorities. |
| | Funding agencies are increasingly interested in data when determining how to grant funds. Community organizations use the CHA to assess community needs, develop programs, secure funding to meet those needs, and monitor and evaluate progress. |
| | Local data allows us to see how our community is benefiting from programs and policies. It also allows us to see who is affected and how programs can ensure everyone benefits. |
Fun facts

 
9 Community Health Surveys have been conducted—every three years from 1995 to 2019
22,500+ survey responses
2,532 responses in 2019
Triennial Community Health Assessment Timeline
2018-2019

Planning begins more than a year before the survey and discussion groups take place.

August - November 2019

About 12,000 Larimer County residents are randomly selected to complete a survey. Others can participate through Community Discussion Groups.

December 2019 - Fall 2020

We use statistics and other analytical methods to make sense of the data and to determine key findings.

2020-2021

Our findings will be shared through fact sheets, reports, presentations, and more. If you want to review data from 2019, click here.
Funding Partners
We welcome questions and comments. Please contact Sue Hewitt, Evaluation Coordinator, for more information about the Community Health Assessment.
Email: shewitt@healthdistrict.org
Phone: 970-224-5209