Overdose Awareness Day August 30
July 12th, 2019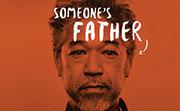 For the second year in a row, the Health District is a sponsor of  Overdose Awareness Day on Aug. 30, 4 p.m. to 8 p.m., at Civic Center Park in Fort Collins. Event organizers are the Naloxone Champions Workgroup of the Mental Health and Substance Use Alliance of Larimer County and the NOCO Opioid Prevention Work Group.
Singer-songwriter Graham Good of Graham Good and the Painters will perform songs about his personal experience of losing loved ones to drug addiction.
Free Naloxone training and distribution will be available along with other resources. Naloxone is a synthetic drug that reverses the effects of an opioid overdose. "Overdose Awareness Day allows us to shed light on the issue of addiction and recovery, and share the many voices and faces of addiction to combat the stigma associated with it," says Jess Fear, manager of behavioral health strategy and implementation for the Health District's Community Impact Team.
Attendees will hear directly from local people who have dealt with substance use disorders. "An event like this gives us an opportunity to increase awareness of each person's role in preventing overdose and addiction in our community," adds MJ Jorgensen, the Community Impact Team's project implementation coordinator.
Events are also planned in Estes Park and Greeley. Other event sponsors include UCHealth, SummitStone Health Partners, North Colorado Health Alliance, Front Range Clinic, and Colorado Opioid Synergy of Larimer and Weld.
For more information, please contact MJ at mjorgensen@healthdistrict.org or 970-224-5209.