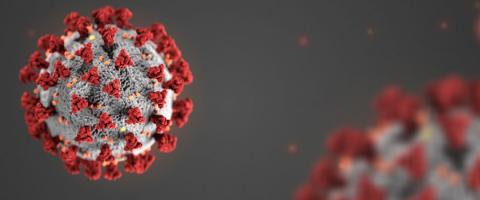 COVID-19 Vaccination at the Health District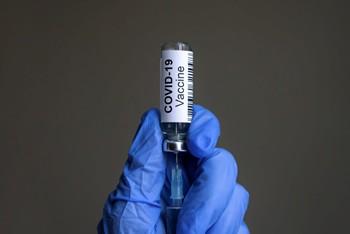 Traducir al español
The Health District of Northern Larimer County is offering COVID-19 vaccination for adults 18 years and older at our offices in north Fort Collins. The vaccine is Moderna, and we are providing first and second doses, as well as booster doses. Boosters may be given six months or more after the second dose of Pfizer/Moderna vaccine and two months or more after Johnson & Johnson vaccine.
You may also get your first or second dose at the Health District.
Booster doses
There are now booster recommendations for all three available COVID-19 vaccines in the United States. Eligible individuals may choose which vaccine they receive as a booster dose. Some people may have a preference for the vaccine type that they originally received, and others may prefer to get a different booster. CDC's recommendations now allow for this type of mix-and-match dosing for booster shots.
For individuals who received the Johnson & Johnson COVID-19 vaccine, booster shots are available for those who are 18 and older and who were vaccinated two or more months ago.
For individuals who received a Pfizer-BioNTech or Moderna COVID-19 vaccine, booster shots are available for anyone 18 years and older who received their second dose six or more months ago.
If you have specific questions about whether you should receive a booster dose, or the type of booster you should get, we recommend you reach out to your doctor.
Vaccination is free. You will not be charged for the vaccine or any other costs. Health insurance is not required.
If needed, we can help arrange free transportation to your appointment.
To make an appointment, please click the link on the date below or call 970-221-7144.  Appointments are required.
Please note: If you have previously had a severe allergic reaction to anything (food, drugs, previous vaccine, etc.), you may not receive a COVID-19 vaccine from us. We recommend you contact your medical provider for further instruction on where to receive a vaccine
.
Upcoming vaccination dates 
Unless otherwise noted, your appointment will take place at at 120 Bristlecone Drive, Fort Collins, CO 80524. Free parking is available.
When you arrive, please enter the building through the main entrance of the building. Before you arrive, please do the following:
Review the Moderna vaccine Emergency Use Authorization fact sheet by clicking this link.
Review the Center for Disease Control's information on What to Expect at Your Appointment handout by clicking this link.
Wear clothing that is loose fitting and so that you can easily roll up a sleeve.
Make sure you are feeling well and wear a mask to your appointment.
To help with social distancing, we ask that you limit the number of people you bring to your appointment. If you need assistance or cannot come on your own, you may bring one other person with you. This person must also wear a mask during your appointment.
Questions about the COVID-19 Vaccine?
We have answers! Come to one of our vaccination clinics and chat one-on-one with a nurse or physician, or call us with your questions at 970-221-7144, Mondays, 9 a.m. – noon or Wednesdays, 1 – 6 p.m. Leave a message other times and we'll call you back.
Frequently Asked Questions about your vaccination
How long will my appointment take and what will it look like? When you arrive, you will enter our clinic wearing a mask and will be greeted by check-in staff who will ask you questions about how you are feelings and
confirm your information. You do not need to bring an ID or insurance card with you to your appointment. You will then be guided to a vaccine station where a medical provider will review any questions or concerns with you before administering your vaccine. You will then be asked to relax in our waiting area for an additional 15 minutes to make sure you do not experience any rare severe reactions. When you check-out, we will provide you with some additional health information and schedule your appointment for your second vaccine dose. We expect your total appointment time to take about 30 minutes.
How much does getting the vaccine cost? The vaccine is completely free and you will not be charged for the vaccine nor for any administrative fees. When you sign-up, you have the option of providing insurance information, but we will not bill your insurance.
What are common side effects? You may experience common side effects like pain or swelling on the arm where you got your shot, or mild fever, chills, tiredness, or headache throughout your body. These side effects are normal and should go away in a few days. For more information about these side effects, please click here.   
In most cases, discomfort from fever or pain is normal. Contact your doctor or healthcare provider if the redness or tenderness where you got the shot increases after 24 hours or if your side effects are worrying you or do not seem to be going away after a few days.
If you get a COVID-19 vaccine and you think you might be having a severe allergic reaction after leaving the vaccination site, seek immediate medical care by calling 911. Learn more about COVID-19 vaccines and rare severe allergic reactions.
Do I still need to wear a mask and social distance?  Once you are fully vaccinated ("Fully vaccinated" refers to people who are 2 weeks out of their second vaccine dose), you can resume many of the activities you could do before the pandemic 
To reduce the risk of being infected with the Delta variant and possibly spreading it to others, wear a mask indoors in public if you are in an area of substantial or high transmission.
You might choose to wear a mask regardless of the level of transmission if you have a weakened immune system or if, because of your age or an underlying medical condition, you are at increased risk for severe disease, or if a member of your household has a weakened immune system, is at increased risk for severe disease, or is unvaccinated.
For more information, read this from the CDC: When You're Fully Vaccinated - How to Protect Yourself and Others.
Some businesses or employers may still require for fully vaccinated individuals to wear masks in order to protect their staff, employees, or other customers. You must still follow local rules, as well as those of individual businesses as they apply. As of Oct. 20, 2021, face coverings are required to be worn in public indoor spaces within Larimer County in order to control and mitigate the spread of the novel coronavirus (COVID-19) to maintain health care capacity in Larimer County.  The order requires mask-wearing in all public indoor spaces for all individuals 3 years and older regardless of vaccination status.