Community at Work Radio Shows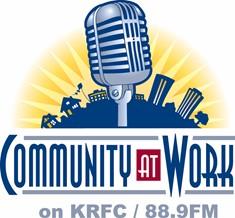 Tune in to KRFC, 88.9 FM each Thursday from 6 p.m. to 6:30 p.m. for "Community at Work," a show that provides insight into issues that affect your community by providing a closer look at the public agencies and other organizations serving you.
Hosting of the half-hour show rotates among the Health District, City of Fort Collins, and Larimer County. Richard Cox and Julie Estlick host the program for the Health District on the first and third Thursdays of each month.