CAYAC moves to Mulberry location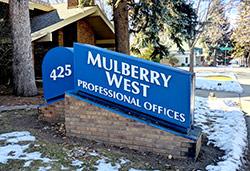 The Child, Adolescent, and Young Adult Connections (CAYAC) Team has a new home at 425 W. Mulberry St., Suite 112, in Fort Collins. CAYAC, a service of the Connections program, is a partnership of the Health District, SummitStone Health Partners, and the Poudre School District that provides answers, options, and support for families and youth struggling with mental health or substance use issues. The CAYAC Team is made up of professionals including therapists, child/adolescent psychiatrists, a child psychologist, and care coordinators who can assist families with assessment and connections to the best services for their unique situations.
The move puts CAYAC in the same building as the Connections adult mental health and substance use team. CAYAC is open Monday–Friday, 8 a.m.–5 p.m. For an appointment, please call 970-221-3308. For more information go to healthdistrict.org/cayac.