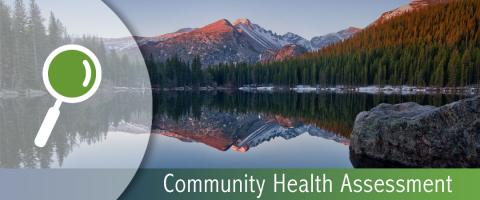 Our Community Health Assessment is done every three years. The most recent version was conducted in the spring/summer of 2022.  Key findings and fact sheets will be made available as they are ready.  We want this great source of information to be used by our community, so don't hesitate to reach out if you have any questions.
There are a variety of ways to explore our data:
Key Findings, Trends, and Fact Sheets from the 2019 Community Health Survey

See key findings and trends from the 2019 Community Health Survey, as well as more in-depth data on five selected health topics. Watch for in-depth reports on data from the 2022 survey.

2020 COVID-19 Supplement to the 2019 Community Health Survey

In late summer of 2020, pariticipants from the 2019 Community Health Survey were contacted for a follow-up survey to determine local impacts of the COVID-19 pandemic. Read top 10 findings and an executive summary of that survey.

Want even more data? Ask!

If you haven't found what you're looking for in the resources above, please get in touch. Submit a request through our web form and our team will get back to you shortly to make sure you have the data you need for your project!
We welcome questions and comments. Please contact Sue Hewitt, Evaluation Coordinator, for more information about the Community Health Assessment.
Email: shewitt@healthdistrict.org