2018 Health District budget hearing Nov. 14
November 03rd, 2017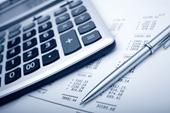 The Health District will hold a public hearing to review and take comment on its proposed 2018 budget at the next Board of Directors meeting Tuesday, Nov. 14, 4 p.m., in the downstairs conference room of the Health District offices at 120 Bristlecone Drive, Fort Collins.
Review the draft budget.
Send us your comments about the proposed budget.