Health District Board of Directors Election - May 3, 2016
Voter information | Voting by mail | Candidate profiles | Candidates forum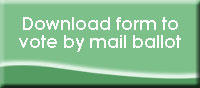 The Health District is governed by a five-member board of directors whose members serve staggered, four-year terms. Members are elected at-large from the community. Elections are held every two years in even-numbered years. Read more about the board of directors. Any eligible elector in the Health District may run for the board.
In 2016, two board positions will be up for election. The election will be held Tuesday, May 3.
If you have questions about the Health District Board of Directors Election, contact Gail Bridger at 224-5209.
VOTER INFORMATION
To vote for board members, a person must be an eligible elector in the district. An eligible elector is someone who is:
a U.S, citizen, aged 18 years or older;
registered to vote in Colorado; and
a resident of the district, OR someone who lives outside the district, but owns (or whose spouse owns) property within the district. See map of boundaries.
Election Day is Tuesday, May 3. Polls are open 7 a.m. - 7 p.m. that day.
Polling places will be:
VOTING BY MAIL
Anyone can vote by mail in this election. To vote by mail, you use an absentee ballot, even if you plan to be in town during the election. This is the only way you can vote by mail.
You must specifically request a ballot for the Health District Board of Directors Election by completing and submitting an Application for Absentee Ballot form. Because this election is not run by the county, you will not automatically receive a ballot in the mail, even if you normally vote by mail in all other elections.
However, if you voted by mail in a previous Health District Board of Directors Election, and you requested to be on the permanent absentee voter list (by checking the box), the Health District will automatically send you a ballot for this and all future Board of Directors elections.
Applications are available from the following sources:
Download Application for Absentee Ballot (the ballot you use to vote by mail, even if you are in town)
Request an application from Gail Bridger, by mail, email, or phone. (See below.)
Clip and save the application printed in the spring issue of the Health District Compass newsletter that will be mailed to district residents in early April.
Applications for a ballot must be signed and returned to the Health District by Tuesday, April 26 to receive the ballot by mail. If a person wishes to pick up the ballot in person, they can return the application by 5 p.m., April 29. Applications can be returned to Gail Bridger by mail to 120 Bristlecone Dr., Fort Collins, CO 80524; by fax at (970) 221-7165; or by email (as a scanned attachment) at gbridger@healthdistrict.org. Your ballot must be received at the Health District by 7 p.m. on the day of the election in order to be counted.
CANDIDATES FORUM
The League of Women Voters of Larimer County moderated a candidates forum April 6 at the Fort Collins City Council Chambers. It was videotaped in conjunction with Cable 14 and is available to stream via the city's YouTube channel. It also will be repeated on Cable 14. Check their website for dates and times.